Children's Church – 9:00 a.m. (during Worship Service)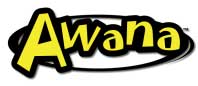 Our children's ministry is under the direction of our Minister of Education, Jeff Moody.  Jeff has assembled a volunteer staff that loves children and their families.
Our Sunday School ministry (10:30 am) is age-graded so that we can minister to the different developmental needs of children.
Sunday nights (5-7 pm) our AWANA ministry helps children fall in love with God's Word through a variety of age-appropriate activities.
On Wednesdays (6:30 pm) we emphasize missions for our children: Mission Friends for preschoolers, Girls-In-Action for grade-school girls and Royal Ambassadors for grade-school boys.  These classes help our children learn about missions, missionaries and to do missions and ministry.
On Sunday mornings, during the 9:00am service is our Kid's Praise children's church.  This is a fun, energetic atmosphere that encourages the learning of God's Word.  Kids will sing, learn movements, do crafts and games, and get fabulous teaching every Sunday.
The most exciting week of our year is Vacation Bible School.  VBS serves the dual purpose of teaching our own children and reaching out to new families.
Jeff Moody, Minister of Education
Email:jmoody@ebfarmington.com
Phone:505-327-4771
SERVICE TIMES
9:00 AM Worship Service
10:30 AM Sunday School Classes for all ages
6:00 PM Evening Worship Service